Let your idea grow with a Blockchain Catalyst Grant of up to US$30,000 (£25,000)!
At Digital Science we help nurture innovative research software ideas with our prestigious Catalyst Grant programme that we run twice a year.
To celebrate the launch of our new report, we are offering a special Catalyst Grant aimed specifically at blockchain technology.
So, if you've got a blockchain idea to help further scientific research, we've got the funding and friendly advice to bring it to life.
There are many ideas and proposals for applications of blockchain technology. These have the potential to revolutionise research, and in particular the publishing and dissemination of research. As with our normal Catalyst Grant, we welcome applications for any idea, no matter how fully developed. Your idea can be a really early stage idea too.
We are happy to accept proposals for implementing any blockchain technology in a research context, especially where it concerns the dissemination or publication of research. Applications could fall into any of the following categories:
New cryptocurrencies or protocols
Applications built on existing cryptocurrencies or protocols
How existing applications can be developed or adapted
Working groups or entities looking to influence the implementation of blockchain technology
We look forward to reviewing your applications. Do get in touch if you have any questions.
Funding Available
$30,000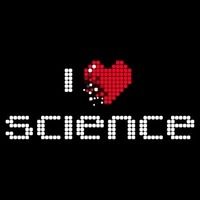 A technology company serving the needs of scientific and research communities.